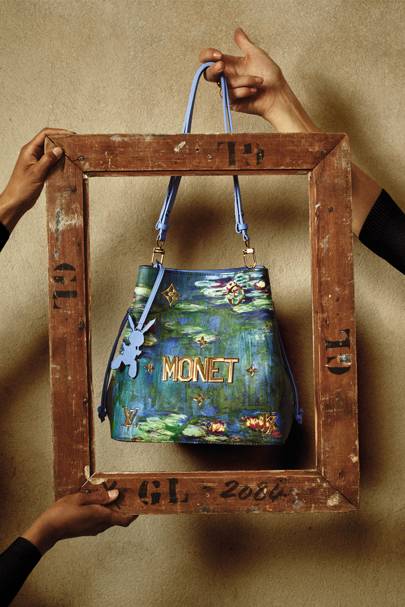 When, in April of this year, Louis Vuitton presented a collaboration with Jeff Koons that saw a selection of its most beloved handbag styles printed with some of art's most iconic images, it went down with resounding success.
Truth be told, so rapidly did the main Mastered arrangement acquire faction covetability that today they have reported a moment version, featuring any semblance of Manet, Turner and Gauguin. In an industry that so regularly looks to surreptitiously adjust itself to the workmanship world, there is something splendidly express about basically printing extravagance purses with proliferations of history's most venerated depictions; it is unusual, and clever. These are Old Masters established in our social cognizance, similarly as Louis Vuitton itself seems to be (but in an altogether different area), and it's very amazing to see them refigured in a recently consumable setting.
Read More : Celebrate the House Founder's 196th With Louis Vuitton
It's sort of hard to choose a favourite – Manet's Luncheon On The Grass is appealing for the controversy it wrought on Nineteenth Century Parisian salons (imagine how they'd feel about a handbag); Turner's vision of Ancient Rome speaks to our British patriotism. But, if you forced our hand, it would be towards the Monet: the famous water lilies and reflective metallic letters printed upon a Neo Neu tote is a whole new level of kitchsy chic. And so, come its October 27 launch date, we can't imagine we'll be the only people heading to Louis Vuitton.